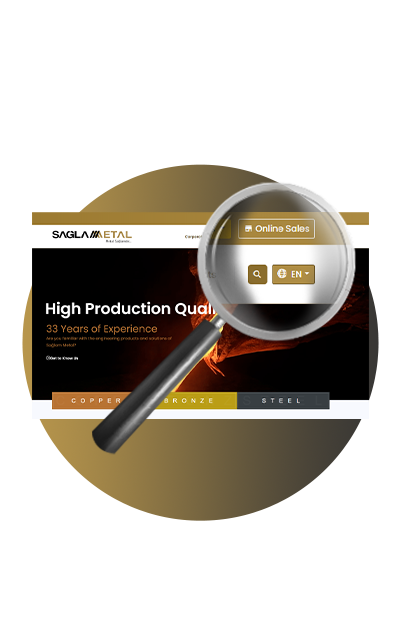 You can view online material sales, special deals and campaigns by switching to the "Online Sales" page in the upper right corner of the site.

For the easiest and fastest way to order materials, you can start your process by selecting the flat or round product type from the "Quick Order" section on the saglammetal.com homepage.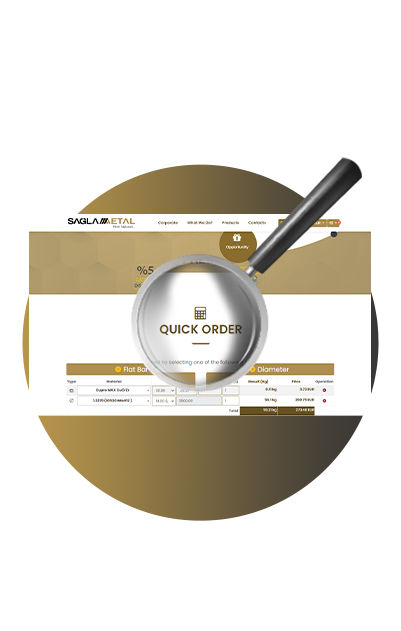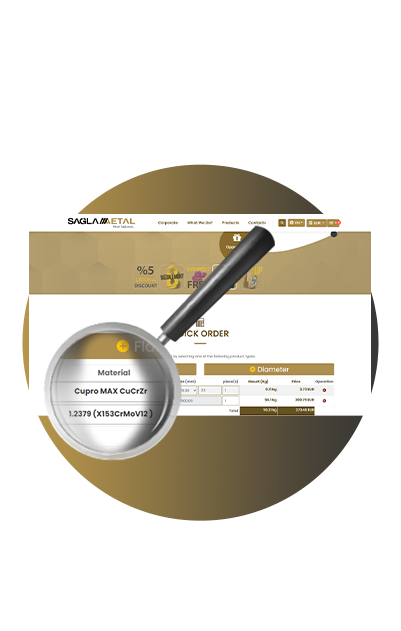 After choosing the product type, select the material you want, enter the dimensions (thickness-width-diameter-length) suitable for the material and specify how many pieces you will buy.
When the material selection is completed, you will be able to see the automatic kilogram and price information.
You can add the materials you will buy directly to the basket by clicking the "Add to Basket" button at the end of the form.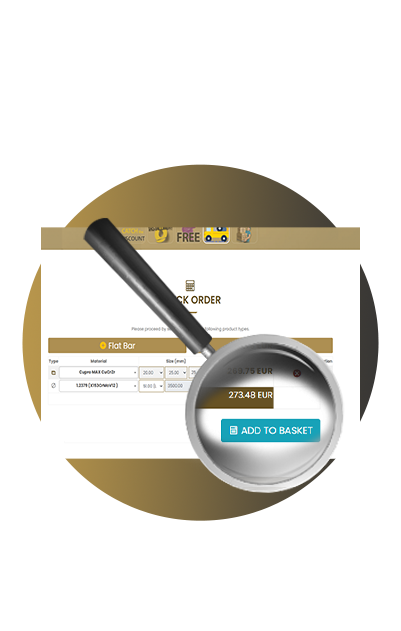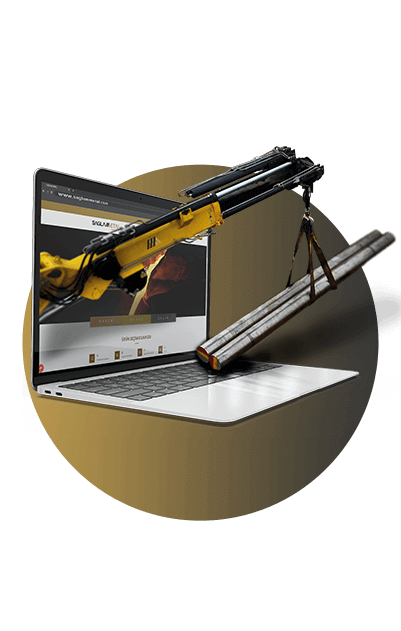 Sign up or Login
After filling in your address information, you can safely make your payment with Credit / Debit Card, Wire Transfer / EFT options on the payment page. After payment, your orders will be delivered to you as soon as possible.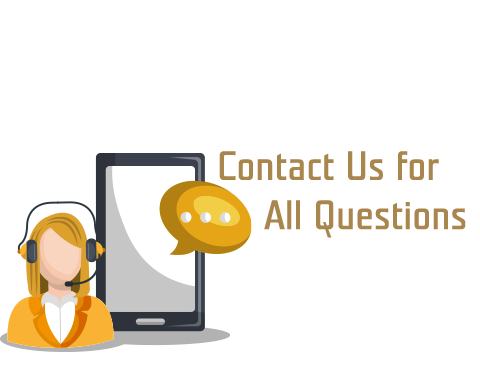 For all questions before or after the order;
You can contact us.